Ok gents,
Looking for a little advice as I am quite a novice to fault finding on the 128K.

I had a 128K, issue 6K Toastrack that originally had a back screen with white lines and blocks on the paper. I found that the ROM (EEPROM) was faulty and replaced it with a new OTP 27C256.
Now I get the fault where, the machine boots to the main screen and has either a Black or Pink border with the menu on the white paper. This is where it stops and can go no further.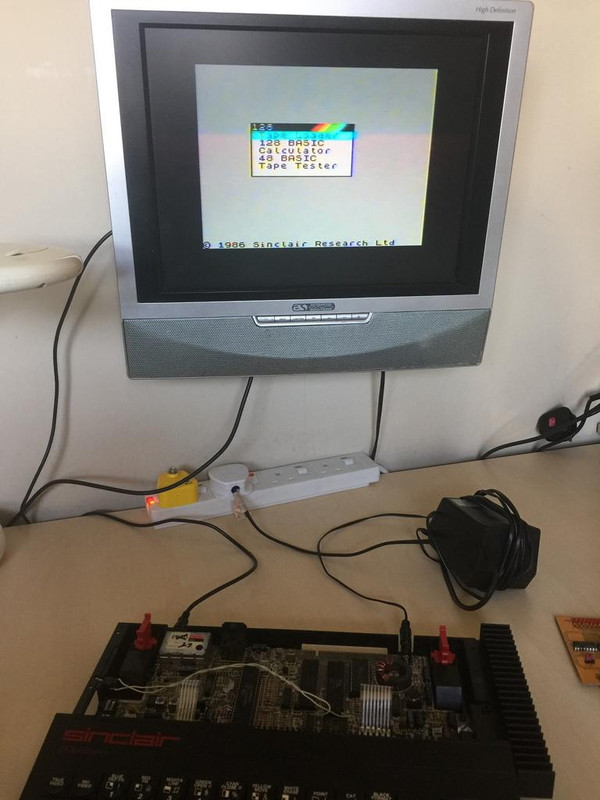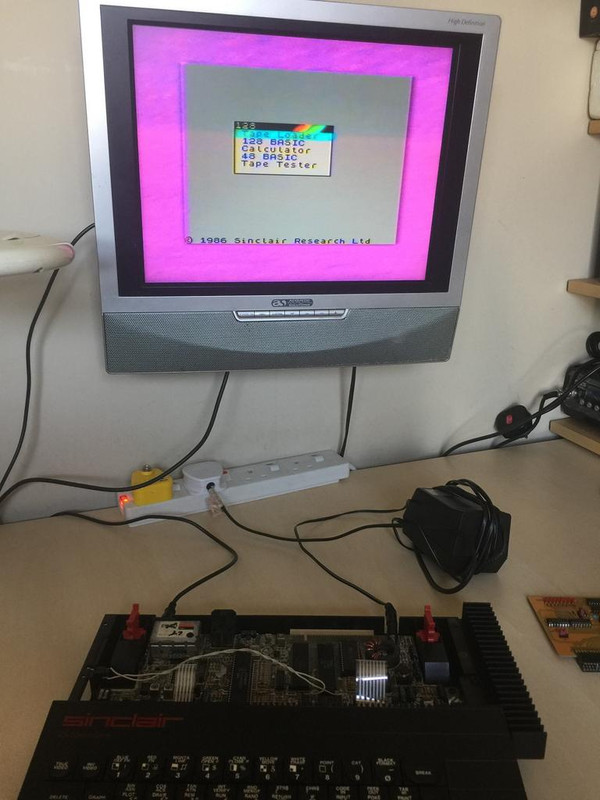 If I run with a diagnostic card attached and Brandan's latest firmware, it will boot (but without the diagnostic menu (Soak, Ula etc.) and go will through the ULA and RAM testing and PASS! Once the interrupt test is complete it does not go back to the normal Sinclair menu but reboots the diagnostic card which starts testing again, with the menu this time but cannot select anything!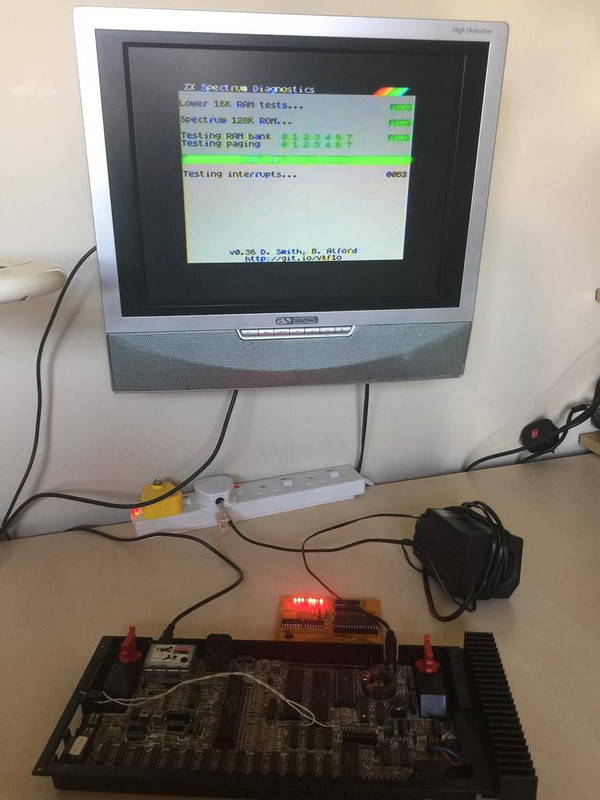 Getting a little confused with this one. ULA has been tested and also a new one installed just to make sure. I assume the CPU is OK as the diagnostic ROM is running..
Any pointers appreciated.
Russ