Hi all,
I've just opened up my new purchase, which is also the first time i've opened a ZX81, and inside I've found an Issue 1 board with wiggly traces that's all very psychadelic!

My reason for opening it was to slap a heatsink on the ULA and change the keyboard membrane for a new item due to some wear and the fact that I've got a new ZXPand interface module. Ok... question now (sorry about the rambling), what on earth is going on with the Z80 chip? What's the stand-off board doing soldered onto the pins, and do I need to do anything to it? The unit seems to be in working order, but I'm not sure this is standard kit, a user bodge, or some kind of internal upgrade. Also, I've not seen the big heatsink on the (I guess) MOSFET before, and was wondering if this is a gen1 thing?
Second question: Is there anything to watch out for with Issue 1 boards, other than the psychadelic traces? Weaknesses, etc.? There's a bit of brown goo on the underside of the board in the third pic, and I can't decide if it's flux or corrosion, and the traces look... erm....wrinkly?

Also, should I be worried about the wear on the edge connector?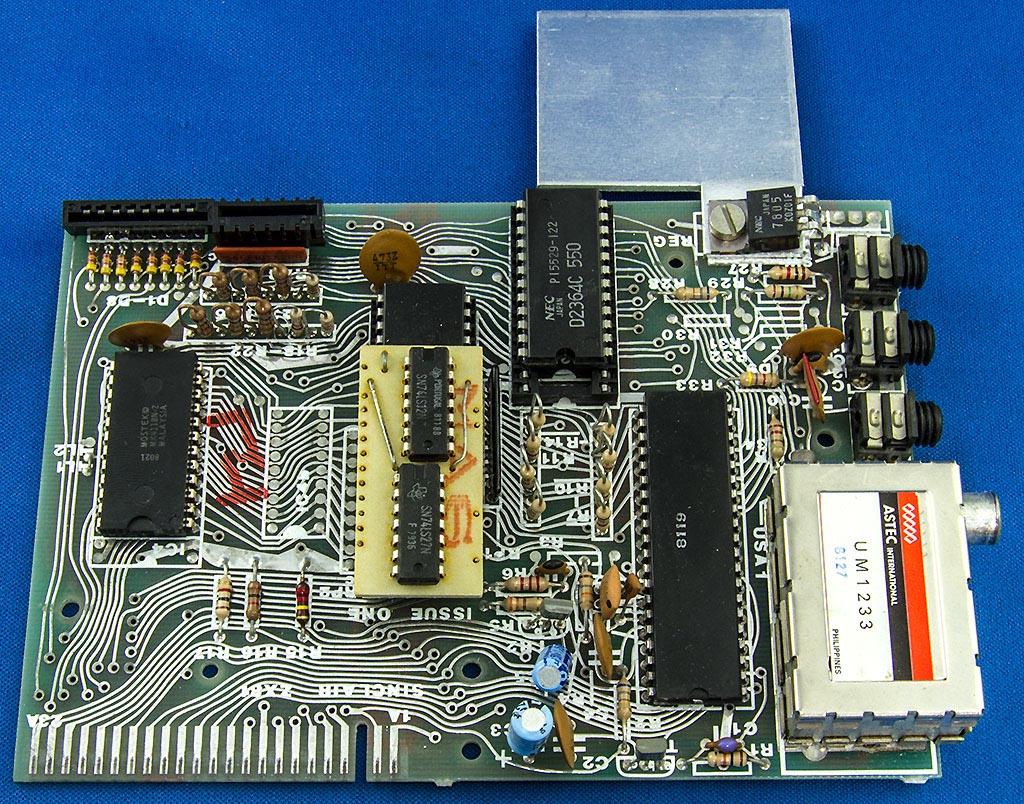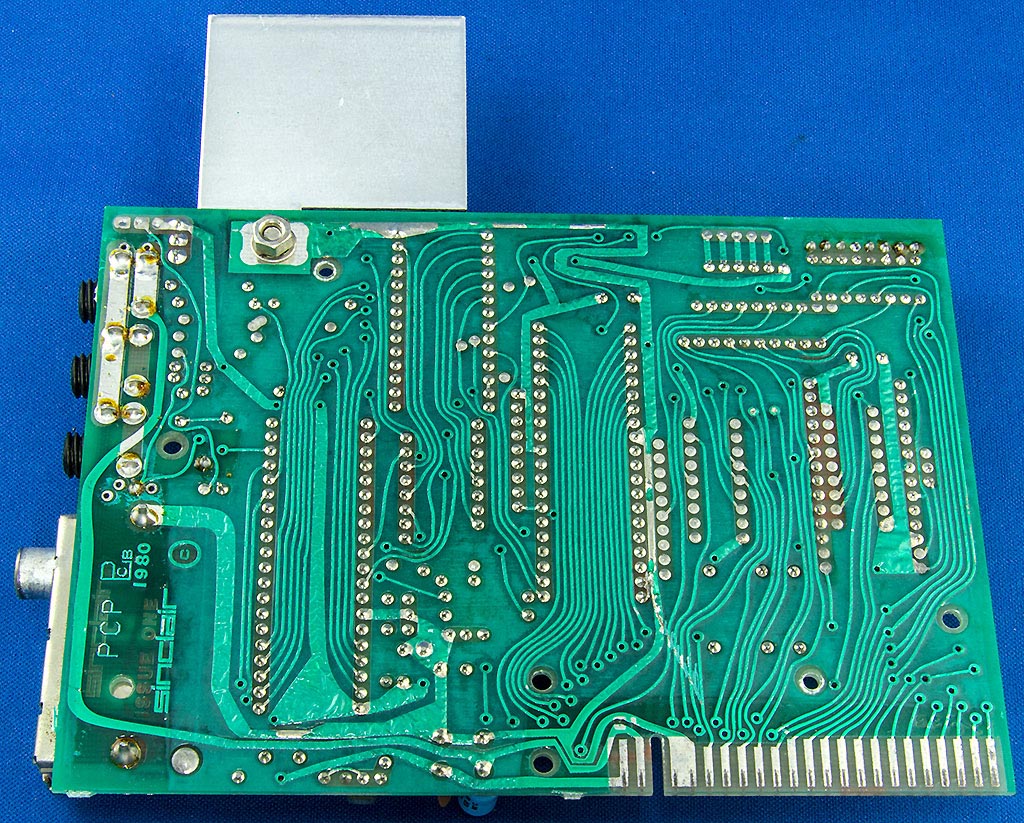 Any help gratefully received