Hi,
weekends projects #2
My Kicad project seem ok.
I had to check the original device…
My project (boxed):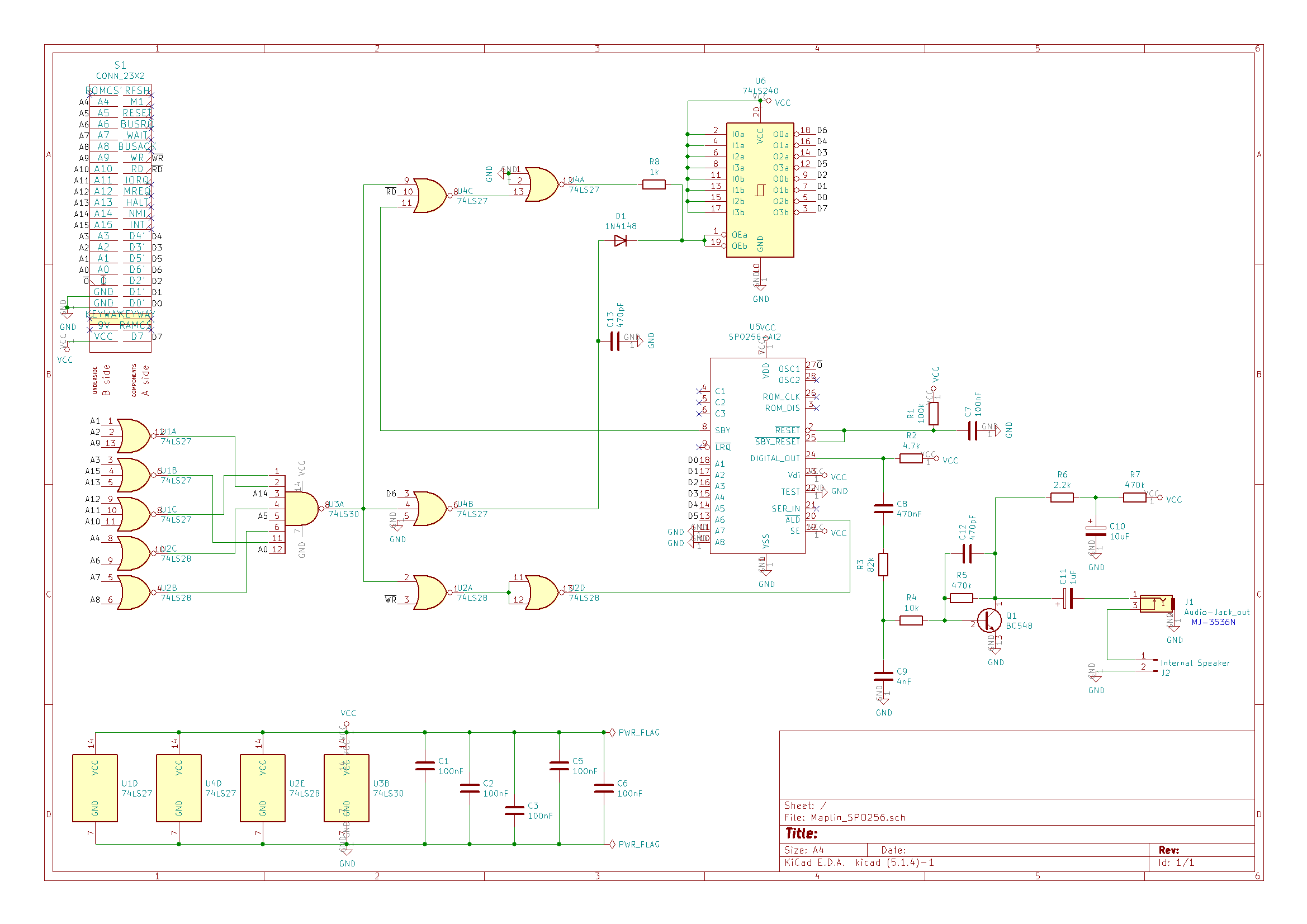 Maplin SPO256-Al2 Kicad projet (temporary release, 1.8M):
http://zx81.ordi5.free.fr/brico/maplin/ ... SPO256.zip
There is a component, may be a quartz oscillator (capacitor?) near the pin 27-28 (in and out clock).
In the original feature, the PIN#28 (out clock) is not used, but it seen to be link on the PCB.