Yes, they still exist...!!!

Got
8
7 pieces of them here,
seven
six are marked as 8316 production line and one as 8245...
All of them belong to the last ULA2C210E series,
which does not have
the nasty dark screen (i.e. no back porch) problem of the previous models.
They are all genuine "FERRANTI" and seem to be unused/NOS.
Tested one by one yesterday by me on a good working TS1000 (with internal 16kb) board, just plugged them in the socket for a few seconds and powered up, until the nice white screen with the familiar "K" of the Zeddy's BASIC appeared.
As a monitor I used my 32'' LCD TV and the picture is clear, bright and sharp, using just a simple composite RCA cable, bypassing the RF modulator and absolutely no other modifications on the video circuitry are necessary...
Please N.B. that
no further testing is (nor will be) done
due to lack of time, so all ULAs are being sold "as is", without any warranty and no returns will be accepted!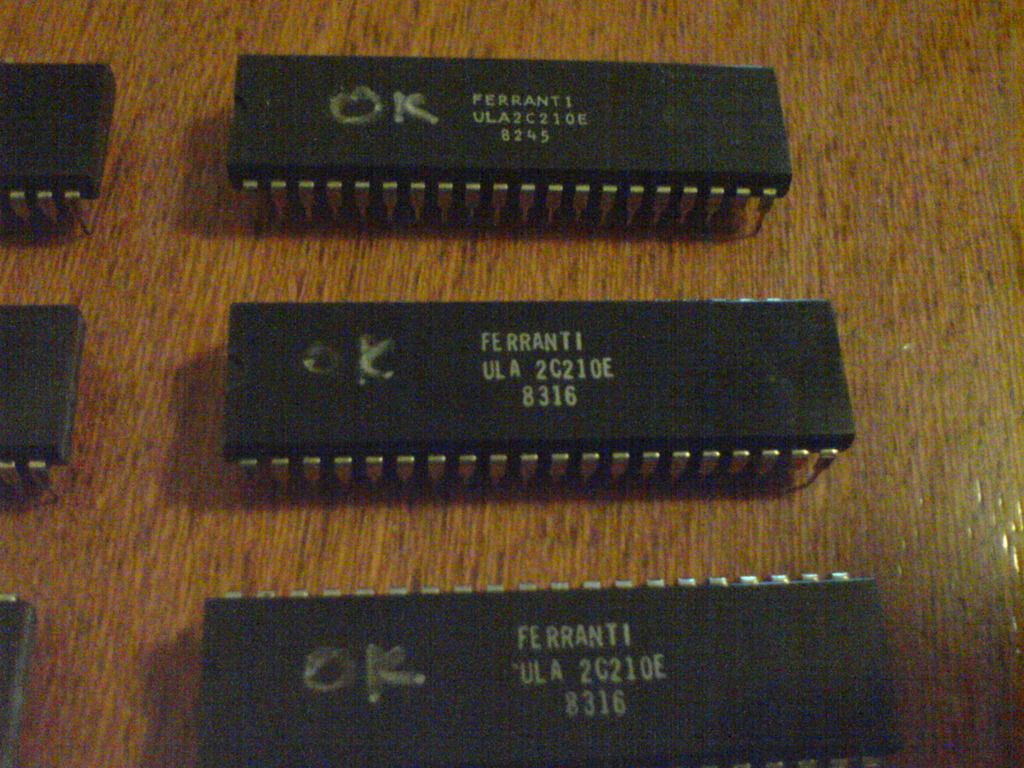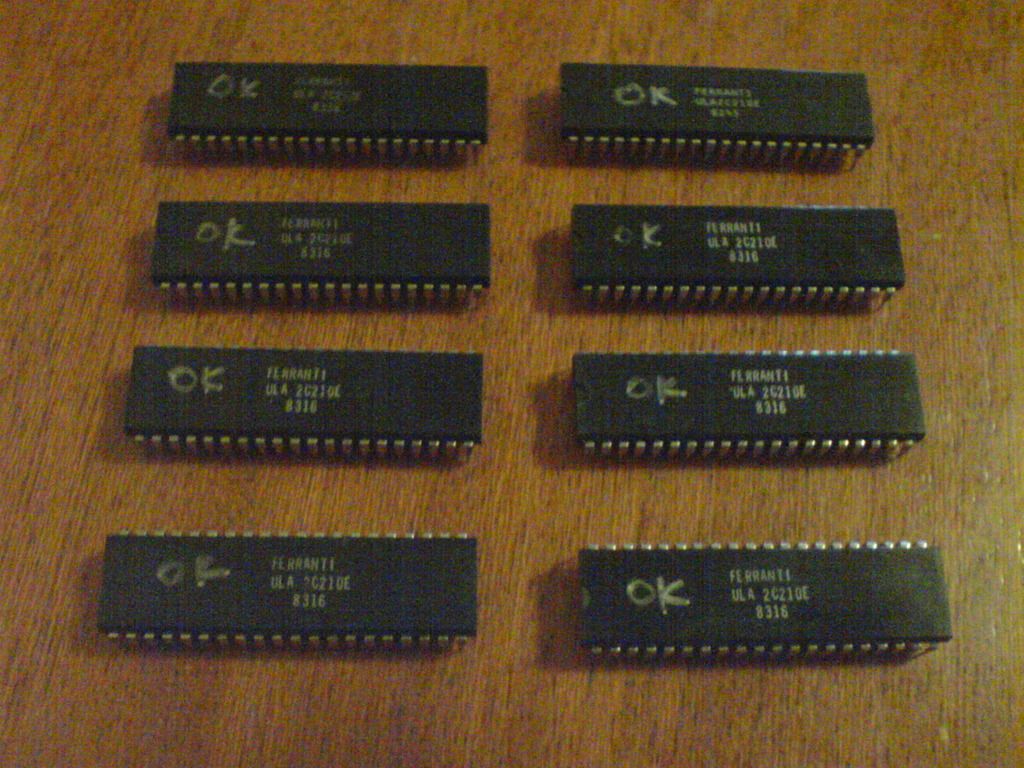 Asking for 28GBP for 1 ULA (and 24GBP for each additional unit),
including worldwide postage.
Payment with PayPal GIFT (Friends and Family) exclusively.
Will post as a first class registered, tracked and signed for letter, via Hellenic (Greek) Post.
Also listed elsewhere...
Thanks for looking!!